I've seen it all the time…failed attempts at marketing to multicultural consumer segments with mass efforts using general market insights. These marketers seem to think that if you stick a Hispanic or African-American face in the messaging or ad that it's a home run when the truth is that penetrating these demographic segments means so much more than "looking" like them. Take it from Michael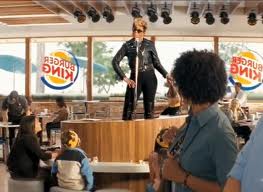 Steele and his attempts to reinvent the GOP with a Hip Hop and pop culture makeover– it's an epic fail.
What multicultural consumers want most from a brand or organization is to believe that their lifestyle and culture is understood. They want to know that you've invested enough time and resources into understanding what matters most to them and that there's genuine interest in them as a consumer. The worst way to lose multicultural consumers is to blatantly show that you don't get them or their cultural nuances.
Burger King learned the hard truth when their attempt to be hip and cool by featuring 9x Grammy award winner R&B artist Mary J. Blige in an ad signing "The Crispy Chicken Song" came off as somewhat racist and stereotypical and offended African-Americans. I get what Burger King was thinking of — they wanted the ad to be memorable, catchy, and relevant by featuring Mary J. Blige but it was an epic fail! Needless to say, the ad had a very, very short shelf life. Obviously, whoever the ad executive was that approved this ad failed to go a bit deeper to understand his intended audience.
The most effective and genuine way to penetrate the multicultural consumer segments is to integrate your brand into how they live their daily lives and where they get their influences from. Create experiences that speak to how your brand fits them instead of attempting to force your brand to fit them.
For example, the African-American community is interested in and influenced by things that are not so mainstream. Brands who really want to penetrate this nearly $1 trillion consumer segment and build sustainable brand evangelism and loyalty must understand the tremendous impact that key influencers have on this segment: affinity groups (i.e. fraternities/sororities, cultural organizations), the faith-based community, niche media (i.e. The Root), lifestyle events (i.e. Essence Festival, HBCU Classics, etc.), and key personalities.
The same goes with the Hispanic and Asian communities. Mainstream marketing isn't always the route to go for multicultural consumers, and it's more than just an ad with actors who look like them. It's about bringing your brand into their lives and what matters to them most.