Tourism leaders with the Caribbean Hotel and Tourism Association (CHTA), the Ministry of Tourism and Entertainment, and the Jamaica Tourist Board (JTB) in partnership with the United Nations World Tourism Organization (UNWTO) and the World Travel and Tourism Council (WTTC) are meeting in Jamaica June 15-16 at the Ritz Carlton Golf and Spa Resort in Montego Bay for the Caribbean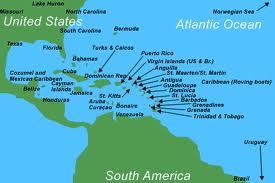 Tourism Summit and Outlook Seminar 2012. The focus will be on developing and growing tourism in the Caribbean and addressing challenges facing the region.
Meanwhile, audit, tax and advisory firm, KPMG, released a survey that summed up the slow growth expected in the Caribbean tourism market until at least 2014. Though first quarter stats indicate some positive travel numbers for a number of destinations and hoteliers, overall, the total growth is expected to remain flat as visitor arrivals still struggle to recover to pre-recession numbers.

Tourist boards and hoteliers are still conservative with projected forecast totals for summer arrivals although some signs of a continued recovery and consumer confidence shows a positive outlook. The Antigua Hotels and Tourist Association, for example, experienced its highest hotel occupancies since 2008 to the tune of 63.8% while Puerto Rico's first quarter occupancies remained flat at 76% over the same period last year.
For Puerto Rico, U.S. Virgin Islands, and other U.S. territories, opportunities to intensify their marketing programs and leverage with the newly launched Brand USA international tourism marketing campaign could serve as a boost to their destinations. The downside is that the highly anticipated Brand USA is still in fundraising mode and has only received half of its $40 million goal for in-kind investments needed by Sept. 30 to qualify for up to $100 million in matching federal funding.
While current airline prices aren't doing much to entice travelers, hoteliers can get more creative and focus on driving value with more budget-friendly packages. In Jamaica, for example, the upcoming 50th celebration is a golden opportunity to raise the ante on marketing travel packages to the U.S. & Canadian diaspora and leverage the celebratory events to drive tourism. Other Caribbean destinations can also more aggressively promote upcoming music festivals and the likes to the diaspora as well.
Ultimately, increasing arrivals during the typically slow summer season will require a more aggressive push to very specific key targets, promoting packaged deals to families, and leveraging social media to more competitively position their destinations to prospective travelers. Recent data shows the significant impact that social media and mobile has on traveler's purchasing behavior and destinations can no longer afford to ignore the need to embed an aggressive social media strategy into their marketing and advertising campaigns (read: The Impact of Mobile Usage and Social behavior in Travel).