Tourism leaders with the Caribbean Hotel and Tourism Association (CHTA), the Ministry of Tourism and Entertainment, and the Jamaica Tourist Board (JTB) in partnership with the United Nations World Tourism Organization (UNWTO) and the World Travel and Tourism Council (WTTC) are meeting in Jamaica June 15-16 at the Ritz Carlton Golf and Spa Resort in Montego Bay for the Caribbean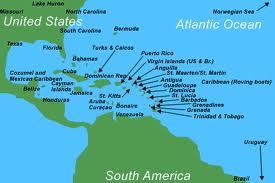 Tourism Summit and Outlook Seminar 2012. The focus will be on developing and growing tourism in the Caribbean and addressing challenges facing the region. Meanwhile, audit, tax and advisory firm, KPMG, released a survey that summed up the slow growth expected in the Caribbean tourism market until at least 2014. Though first quarter stats indicate some positive travel numbers for a number of destinations and hoteliers, overall, the total growth is expected to remain flat as visitor arrivals still struggle to recover to pre-recession numbers.
The devastating 2010 earthquake in Haiti has sparked massive redevelopment efforts for the country with tourism development being a prime area of opportunity. With all of the foreign investments pouring in and all eyes on Haiti, the country has the national spotlight and can leverage it to recreate the country's appeal as a tourism destination.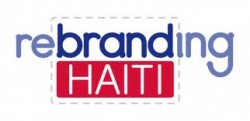 Labadee, Haiti, a private paradise off the country's northern coast, has been a tourist attraction since Royal Caribbean included it among its Caribbean destinations back in the mid-1980's. Now is the opportunity to position the rest of the country as a destination especially since major hotel chains like Marriott and other boutique hoteliers are developing in the country. Haiti's Minister of Tourism has already taken steps towards rebranding the country with an international logo competition and slogan back in March that resulted in hundreds of submissions. Although a logo is not a branding strategy, it does help to visually identify and connect the audience to the brand. The selected new logo and slogan to be used in Haiti's communications campaign is the word Haiti decorated with a hibiscus flower and a sun and the slogan, "Experience It!"
We love infographics and found a pretty neat one highlighting world tourism rankings (compiled by the United Nations World Tourism Organization). This infographic takes a global total of 940 million tourists from countries around the world and makes a side by side comparison of the top ten international tourism destinations in 2010. Included are most popular tourist destinations, rankings, and arrivals from the United States. Guess who's our country's biggest tourism competitor? France...that's right. For the past 3 years, the U.S. has held the #2 position in world tourism with France topping off the list beating out the U.S. with 16 to 22 million more visitors each year. Of course within the Americas, the U.S. holds the #1 position followed by Mexico then Canada.