Tourism leaders with the Caribbean Hotel and Tourism Association (CHTA), the Ministry of Tourism and Entertainment, and the Jamaica Tourist Board (JTB) in partnership with the United Nations World Tourism Organization (UNWTO) and the World Travel and Tourism Council (WTTC) are meeting in Jamaica June 15-16 at the Ritz Carlton Golf and Spa Resort in Montego Bay for the Caribbean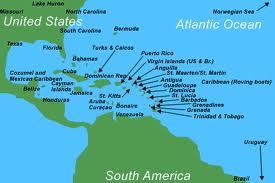 Tourism Summit and Outlook Seminar 2012. The focus will be on developing and growing tourism in the Caribbean and addressing challenges facing the region. Meanwhile, audit, tax and advisory firm, KPMG, released a survey that summed up the slow growth expected in the Caribbean tourism market until at least 2014. Though first quarter stats indicate some positive travel numbers for a number of destinations and hoteliers, overall, the total growth is expected to remain flat as visitor arrivals still struggle to recover to pre-recession numbers.
We love infographics and found a pretty neat one highlighting world tourism rankings (compiled by the United Nations World Tourism Organization). This infographic takes a global total of 940 million tourists from countries around the world and makes a side by side comparison of the top ten international tourism destinations in 2010. Included are most popular tourist destinations, rankings, and arrivals from the United States. Guess who's our country's biggest tourism competitor? France...that's right. For the past 3 years, the U.S. has held the #2 position in world tourism with France topping off the list beating out the U.S. with 16 to 22 million more visitors each year. Of course within the Americas, the U.S. holds the #1 position followed by Mexico then Canada.