Tourism leaders with the Caribbean Hotel and Tourism Association (CHTA), the Ministry of Tourism and Entertainment, and the Jamaica Tourist Board (JTB) in partnership with the United Nations World Tourism Organization (UNWTO) and the World Travel and Tourism Council (WTTC) are meeting in Jamaica June 15-16 at the Ritz Carlton Golf and Spa Resort in Montego Bay for the Caribbean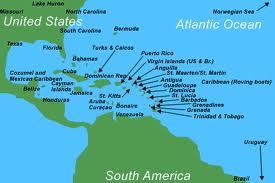 Tourism Summit and Outlook Seminar 2012. The focus will be on developing and growing tourism in the Caribbean and addressing challenges facing the region. Meanwhile, audit, tax and advisory firm, KPMG, released a survey that summed up the slow growth expected in the Caribbean tourism market until at least 2014. Though first quarter stats indicate some positive travel numbers for a number of destinations and hoteliers, overall, the total growth is expected to remain flat as visitor arrivals still struggle to recover to pre-recession numbers.
The devastating 2010 earthquake in Haiti has sparked massive redevelopment efforts for the country with tourism development being a prime area of opportunity. With all of the foreign investments pouring in and all eyes on Haiti, the country has the national spotlight and can leverage it to recreate the country's appeal as a tourism destination.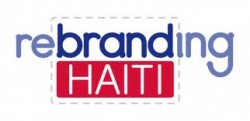 Labadee, Haiti, a private paradise off the country's northern coast, has been a tourist attraction since Royal Caribbean included it among its Caribbean destinations back in the mid-1980's. Now is the opportunity to position the rest of the country as a destination especially since major hotel chains like Marriott and other boutique hoteliers are developing in the country. Haiti's Minister of Tourism has already taken steps towards rebranding the country with an international logo competition and slogan back in March that resulted in hundreds of submissions. Although a logo is not a branding strategy, it does help to visually identify and connect the audience to the brand. The selected new logo and slogan to be used in Haiti's communications campaign is the word Haiti decorated with a hibiscus flower and a sun and the slogan, "Experience It!"
We love infographics and found a pretty neat one highlighting world tourism rankings (compiled by the United Nations World Tourism Organization). This infographic takes a global total of 940 million tourists from countries around the world and makes a side by side comparison of the top ten international tourism destinations in 2010. Included are most popular tourist destinations, rankings, and arrivals from the United States. Guess who's our country's biggest tourism competitor? France...that's right. For the past 3 years, the U.S. has held the #2 position in world tourism with France topping off the list beating out the U.S. with 16 to 22 million more visitors each year. Of course within the Americas, the U.S. holds the #1 position followed by Mexico then Canada.
When you think of Daytona Beach, FL, what's the first thought that comes to mind? Daytona 500. Bike Week. Spring Break. While those are major associations for the area, I doubt it's enough to drive year-round visits. So the City has decided to focus more on marketing and increasing it's leisure and convention travel. That's a great start considering the fact that Daytona isn't known as a

destination brand like its neighbor Orlando. However, Daytona is known for its beaches, but Miami is close enough to crush the competition. So I guess that's why the Volusia County Council signed off on an $89,000 tourism study late last year to understand how the area is being marketed. I thought it was clear enough what the current positioning was based on what the biggest drivers seem to be for the area's tourism industry. Perhaps, instead of a study, the focus should be on defining where Daytona could be most competitive and carving out a unique identity as a destination to drive top of mind awareness and attract travelers year round.
We love infographics, and this one makes a very compelling case for why tourism brands need to do more than just focus on Facebook. Twitter does a spectacular job of driving two-way engagement with prospective visitors and can be a great tool for creating engaging conversations around the experiences of the destination. If there's one thing that today's consumers demand from brands is that they want less selling and promoting and lots more engagement, and that includes tourism and destination brands. Marketing has become more consumer driven making brand-inspired consumer interactions even more critical to how destinations develop high impact visibility programs.
Travel brands will have to rely more on mobile and digital marketing than on traditional marketing programs according to this infographic. Our always connected society means that travelers are relying more on mobile and social networks to make their travel decisions. This means that travel and destination brands not well positioned to take advantage of these trends will suffer in visibility, tourist visitation, and online branding. A previous post shows how socially connected tourism brands are gaining the lion's share of online audiences (Lessons From the Top Tourism Agencies on Twitter). How is your destination brand leveraging mobile and social media to increase tourist attraction?
I recently received an RFP for a Caribbean tourist board seeking an agency to design and manage high visibility tourism programs. Obviously the objective is to competitively position their destination against competitors so that it's top of mind to travelers. After reviewing the scope of work, it led me to think about how travelers choose one destination over another and how well (or not) tourist
boards are doing to position their destinations to align with traveler's motivating factors. Of course, the destination's appeal, features, and attractions are big deciding factors for travelers, but how does that really come into play for regional destinations? Within the Caribbean itself, for example, what would make a traveler decide to leisurely travel to Antigua vs Bermuda, Barbados, Anguilla, or any of the Caribbean destinations?
I've seen it all the time...failed attempts at marketing to multicultural consumer segments with mass efforts using general market insights. These marketers seem to think that if you stick a Hispanic or African-American face in the messaging or ad that it's a home run when the truth is that penetrating these demographic segments means so much more than "looking" like them. Take it from Michael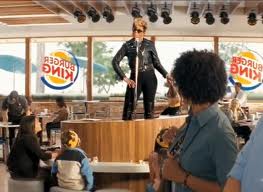 Steele and his attempts to reinvent the GOP with a Hip Hop and pop culture makeover-- it's an epic fail. What multicultural consumers want most from a brand or organization is to believe that their lifestyle and culture is understood. They want to know that you've invested enough time and resources into understanding what matters most to them and that there's genuine interest in them as a consumer. The worst way to lose multicultural consumers is to blatantly show that you don't get them or their cultural nuances. Burger King learned the hard truth when their attempt to be hip and cool by featuring 9x Grammy award winner R&B artist Mary J. Blige in an ad signing "The Crispy Chicken Song" came off as somewhat racist and stereotypical and offended African-Americans.