Some industries work like magic for social media and others, usually in the B2B sector, seem to struggle. That's because of a few reasons. B2B industries are typically boring with their content and sometimes have the perception that complex industries like architectural firms don't translate well using certain communications channels.
That couldn't be further from the truth. And the bigger problem is that architectural firms, just like other professional services industries, have the wrong idea that social media is about their business. Wrong! They also think that these platforms are meant to be promotional in nature. Even more wrong! 
Social media is more than just posting about your business. It's actually self serving to post about your business and not create real value for your audience. The result is stale content and audience fatigue. How much can you actually post about architecture before boring someone off? 
A business can either become an educational brand or act like a media company. That's how you truly engage.
Create value; don't self promote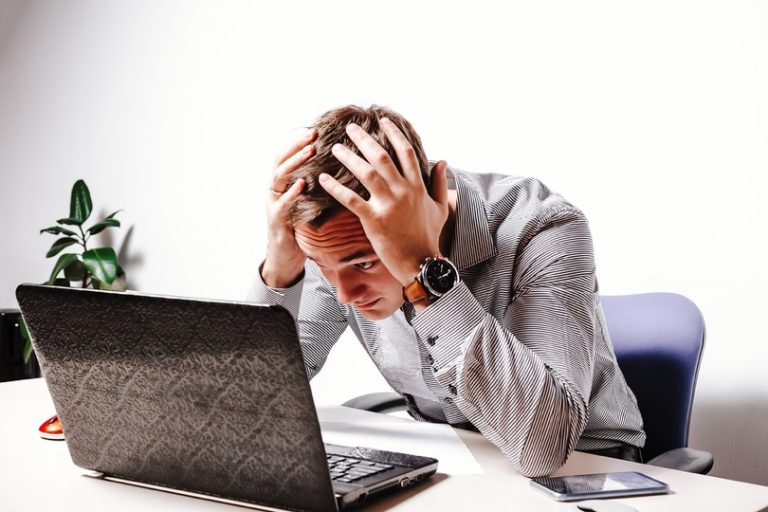 First, social media is not a strategy, and neither is any other communications tactic, including public relations, digital marketing, etc. All of these are tools that are meant to support the larger context of how you build brand, create a messaging structure, and create value for your audience.
The right way to build brand on any platform is to create real value, and one of the most practical ways that B2B businesses can do this is by either becoming an educational brand or by acting like a media company. We elaborate about both approaches in another post about how to build brand in the B2B world.
As an example, an architectural firm could take the educational brand approach by bringing real insight and thought leadership to the industry and communicating that through high value content. Educate your audience beyond what is typically known. Go deep beneath the layers so that your content empowers them.
In the other approach – acting like a media company – an architectural firm could create a hub of relevant information that surrounds the entire ecosystem of not just the industry but the things that matter to the audience. For example, your audience data may reveal that your typical customer has an appreciation for furniture design or landscaping marvels. Those two things are not directly linked to the architectural industry, but if you become the storyteller around your customer's points of interest, drive content around it, and layer your brand on top of it, you have now consumed a bigger stake in their mind besides what you are actually selling.
The right approach to content
Content is so underrated, and whoever is doing it right and at scale is winning big time. Yes, everyone talks about how important content is, but many don't exploit content the way that they should.
So instead of posting on social media haphazardly or ad hoc, there needs to be a strategic approach to creating content that drives back up to building brand.
Audience Segmentation
You can talk to the wrong audience if you take a broad approach and just post. You should see impact from your social content, and if you don't, chances are that your content and your audience is too broad or you're not creating real value. Your social content should speak to very specific audiences. Maybe the architectural firm wants to talk to contractors or engineers or commercial real estate developers. There's a way to do so and to get narrow in the content. 
First, don't think that your audience (i.e. contractors, engineers, developers) wants to hear about your business or the industry all the time. Social media is not usually their first stop on their research nor is how they're buying. Think more along the lines as continuing the educational process on social media.
As stated before, it's self-serving to post about your business or industry all day. What does this audience like outside of the industry? Where are some common threads for affinities and interest points? Talk about these things in a valuable way. Engineers may be fascinated by tools, and by this, we mean all types of tools whether it's related to the architectural industry or not. Be the reviewer of different types of tools and create a content machine around this. Similarly, developers may want to keep up on the latest design trends. Be the media company providing the information and news that excites them.
Another way to talk about your business with variation is to show behind the scenes. People in this industry are usually process people and Type A personalities. Show the grueling hours of fieldwork, the interaction with clients and even blunders. While you're at it, show love to other architect's on your page.
Random posts are a waste of time. Posting regularly is a requirement to enhance your visibility. However, posting irrelevant content can be severely detrimental to both your image and brand. Again, quality over quantity. Making one single post at the right time and targeting the right audience can save you from hours of daily posting.
The goal is to get narrow in your content. Mean something very specific to someone very specific. An architectural firm that focuses on custom homes doesn't have to talk about real estate all day. Maybe, you talk about custom furniture, interior design, or even the blending of fashion and design. If you're talking to engineers, maybe you can become savvy in the tools or software they use and create valuable content around that.
@Talkitect
This architect has a very diverse practice area for his firm, Propel Studio. His work is related to community-based projects, small scale residential (ADUs), installations, and commercial projects. Instead of talking about the industry, he blogs about urban living, city life, and the design aspects of all of it. His content consumes the entire universe of what his audience cares about. 
@Archello
With more than 460k followers, this account shows a lot of love to others in the industry by allowing participation from other architects and designers who can share their stories and insights on their projects. It helps in reaching out to a larger audience with good stories from some of the best professionals in the trade. 
ALT Arquitectura 
This Facebook with more than 1.1 million followers hosts seminars on architectural software and other tools to target engineers differently through education.
This post is part of our mini masterclass series to help B2B companies overcome marketing inertia so that it ultimately results in a funnel that generates, nurtures and converts leads to revenue. The entire marketing funnel that we use for B2B businesses consists of pipeline acceleration campaigns, multichannel demand generation, account based marketing, thought leadership, go-to-market strategy, content syndication, webinars, video, in-person meetings, interactive infographic, PPC management, marketing automation, social media and reputation management, and a robust B2B content strategy.