For just a minute, let's set aside our own personal views about the gay marriage debate and examine it from a messaging standpoint
and how the same can be effective for how your non-profit mobilizes supporters towards a specific call to action. Timing...it's all about timing. To the right people, with the right message, at the right time. That's the whole premise of effective marketing. In President Obama's case, publicly supporting gay marriage came at the right time. Here's a simple timeline of how his public support was rolled out (some argue that it was very strategic):
I recently had a conversation with a frustrated non-profit founder...the kind of frustration where you're stuck and don't know what to do next and what went wrong. This non-profit was frustrated because their big, great idea for a cause campaign was failing big time -- failing to pick up traction and buy-in from the media, donors, partners, and community at large. At the same time, I picked up a cute little book (that at first glance appears to be just that but is potent for your good) written by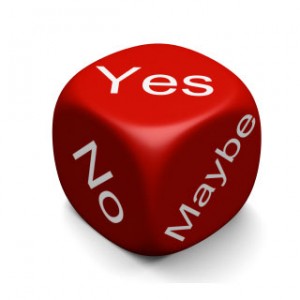 marketing genius, Seth Godin. Like the all time favorite children's book "The Little Engine That Could,' this book, "The Dip: A Little Book That Teaches Us When to Quit and When to Stick," was a little book on quitting...quitting the right thing at the right time. Going back to the frustrated non-profit, there's a profound statement in the book that says, "If you pick the right thing and do it all the way, that's the easiest way to be the best in the world." This statement is in reference to how the #1 top spot gets ten times the benefit of the #10 and 100 times the benefit of #100. The same applies for non-profits who are at a crossroads whether it's with their current organizational structure, a cause campaign, donor engagement, brand awareness, etc. My advice to the frustrated non-profit was that sometimes you have to know when to quit and move on.
You've written what you believe to be the perfect appeal letter or email targeted to your donors. You're sure that this time around your call to action will drive an influx of new donations and inspire passive donors to contribute to a specific giving campaign. So the letter is good to go and ready to be sent. You hit send and await the donations to start to pouring in...but nothing happens or at least no significant donations have been made. So what went wrong?
Meanwhile you see other organizations like Tweetsgiving and charity:Water use the power of Twitter to raise $20,000 or more in just a matter of days, but your cause fails to get that type of buzz.
Tag me. Like it. Share it. Comment. Retweet. I admit. Social media can get quite cumbersome and overwhelming at the same time, especially for a non-profit who is already severely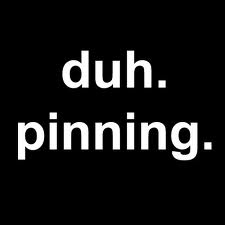 understaffed, overworked, and probably overlooked. And now you can add Pin It to your to do list. The new kid on the block is Pinterest, which everyone is buzzing about, but not every non-profit has jumped on the bandwagon...but should. With the fastest growing social media community and an audience of 90% women, non-profits should get to pinning, and do so ASAP. Just like with all of the other platforms, Pinterest allows you another opportunity to connect with and engage your audience on their terms.
The end of the first quarter marks a time when non-profits begin to realize a noticeable decline in donations as many donors tend to give at the end of the year during the holidays. By March, non-profits start to feel pinched by their budgets and must depend on successive appeals to current donors while engaging and attracting new donors. So it's during this time of year when crafting well strategized tactical communication pieces such as fundraising letters, email campaigns, advocacy appeals, and social media engagement is most important to a year-round fundraising strategy. The infographic below was recently released as part of the 6th annual eNonprofit Benchmarks Study and highlights the types of communications strategies that are most effective in digital and online fundraising.
Tweetsgiving is a social media charity drive that mobilizes the Twitter community to Tweet their gratitude and fundraise for a specific social causes in a 48-hour time period. The following case study highlights a successful social media fundraising strategy that resulted in close to $11,000 raised in 48 hours to build a classroom in Tanzania.
It still amazes me how a large majority of non-profits are such laggards when it comes to marketing and especially with social media. I know that marketing budgets are especially tight these days, but that's still no excuse why many organizations fail to create real social media engagement programs. We moderate a webinar for non-profits on how to use Twitter to fundraise, brand, and connect with supporters. Trust you me when I say there's a huge potential being missed by non-profit who fail to actively use social media to activate online audiences and connect with prospective donors, volunteers, and brand evangelists. In a recent study we conducted with CEOs and senior executives at non-profit organizations across the country, we found that non-profits were just scratching the surface with social media with regards to fundraising, building cause awareness, and engaging current and prospective donors and supporters. While there are some organizations who do an outstanding job, this is still the exception and not the norm.
Need to know exactly how to implement effective social media ideas for your non-profit or organization?

Don't know how to activate your online community to generate very specific goals?

Need some real life ideas on how other non-profits use Twitter and Facebook for fundraising and volunteer recruitment?

Need an overhaul of your online or social media presence or an expert to tell you exactly where the gaps and inconsistencies are?

Have very specific questions not covered in this case study or that you need more elaborate on?

Is your non-profit still scratching the surface and experimenting with social media?
Are you using social media but haven't seen the Return on Investment (ROI)?
Has your non-profit had some success using Facebook to build cause awareness or fundraise but not with Twitter?
Do you need a better understanding of how to use Twitter to engage new and younger audiences?
So you have a social media plan, right? Well, if your non-profit organization is like the majority of others, your greatest challenge probably has a lot to do with getting the most out of social media. More specifically, how do you use Facebook, Twitter, and the various other social media platforms to build cause awareness? How can social media be used to fundraise in support of your organization's development goals? Is the Return on Investment (ROI) substantial enough to make social media worth the time? How can you extend your reach and connect with new audiences and create additional layers of engagement for current supporters? What follows is a whitepaper that investigates how mid-size to large non-profits are currently using social media as an integrated component of their overall marketing and cause awareness strategy. Through qualitative surveying conducted by phone with senior level executives, marketing directors, and development officers, the study gathered insight on current level of engagement and the result thereof and weighed that against how they thought they should actually be engaging social media audiences. A free copy of the results of the survey and the whitepaper is available by completing the brief form below:
Last week, I had the honor of being invited by the Associate Dean of the University of Miami's School of Education to present a lesson before a Master's Degree level Non-profit Management course for those either work within the non-profit sector, currently run an organization, or have an interest in starting a non-profit. Being the social media strategist that I am, I dived right into the presentation discussing advanced level strategies for how to convert followers on social media into ambassadors, brand evangelists, and ultimately, supporters. It was not until I was asked by one of the students to start from the very beginning about what Twitter was and how to use it that it dawned on me that there is a major disconnect between social media and non-profit organizations. Obviously, it's advantageous for non-profits to maximize their communications platform by using social media as an engagement, outreach, and donor cultivation tool. However, I find that the majority of non-profits still lack the understanding of how to use social media to capture and engage audiences.