Tag me. Like it. Share it. Comment. Retweet. I admit. Social media can get quite cumbersome and overwhelming at the same time, especially for a non-profit who is already severely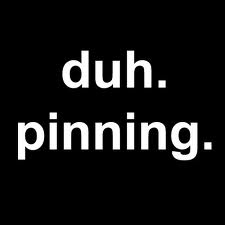 understaffed, overworked, and probably overlooked. And now you can add Pin It to your to do list. The new kid on the block is Pinterest, which everyone is buzzing about, but not every non-profit has jumped on the bandwagon...but should. With the fastest growing social media community and an audience of 90% women, non-profits should get to pinning, and do so ASAP. Just like with all of the other platforms, Pinterest allows you another opportunity to connect with and engage your audience on their terms.
The end of the first quarter marks a time when non-profits begin to realize a noticeable decline in donations as many donors tend to give at the end of the year during the holidays. By March, non-profits start to feel pinched by their budgets and must depend on successive appeals to current donors while engaging and attracting new donors. So it's during this time of year when crafting well strategized tactical communication pieces such as fundraising letters, email campaigns, advocacy appeals, and social media engagement is most important to a year-round fundraising strategy. The infographic below was recently released as part of the 6th annual eNonprofit Benchmarks Study and highlights the types of communications strategies that are most effective in digital and online fundraising.
If you're a big brand like Skittles, Arizona Ice Tea, or even a manufacturer of hoodies, how do you respond when your brand is thrust in the media spotlight in the wake of the Trayvon Martin tragedy? Do you sit back as your brand sort of becomes this iconic symbol and watch as your brand be broadcasted across national media outlets or do you allow corporate social responsibility to take over and do something, perhaps, publicly show sympathy for the grieving family? That's what Skittles did.
There's a new kid on the block named Pinterest. This new platform is all the rave these days and for good reasons. Since May 2011, traffic to Pinterest has increased by 2,702% and counting. Not to mention that Pinterest has become top traffic driver for retailers. So what does all of this mean for your brand's PR strategy? A well executed PR strategy crafts compelling messages for a brand. Similarly, Pinterest is all about storytelling, which makes it a very effective tool for a digital PR strategy. Unlike Facebook, Twitter, and the other platforms, Pinterest is less promotional and more about connecting audiences with the brand's lifestyle through photos and visual content. So if your brand is visual or can convey its messages and lifestyle through imagery, then Pinterest should be added as another tool to engage and communicate with your audience. However, there is a huge BUT about Pinterest, and brands should take notice. Nearly 90% of Pinners (users who pin on Pinterest boards) are women, leaving out an entire demographic of men.