There's a new kid on the block named Pinterest. This new platform is all the rave these days and for good reasons. Since May 2011, traffic to Pinterest has increased by 2,702% and counting. Not to mention that Pinterest has become top traffic driver for retailers. So what does all of this mean for your brand's PR strategy? A well executed PR strategy crafts compelling messages for a brand. Similarly, Pinterest is all about storytelling, which makes it a very effective tool for a digital PR strategy. Unlike Facebook, Twitter, and the other platforms, Pinterest is less promotional and more about connecting audiences with the brand's lifestyle through photos and visual content. So if your brand is visual or can convey its messages and lifestyle through imagery, then Pinterest should be added as another tool to engage and communicate with your audience. However, there is a huge BUT about Pinterest, and brands should take notice. Nearly 90% of Pinners (users who pin on Pinterest boards) are women, leaving out an entire demographic of men.
PR is usually seen as a sling shot approach to generating more awareness and ultimately more sales (or customers)...and the measurement tool used is usually based on how many media hits or feature story placements are secured. When that doesn't happen, it's back to the drawing board...but the truth is that PR is much more than securing media coverage, and it's definitely much more than press releases. Media is just one component of a well thought out PR strategy. Public relations is essentially about crafting and managing the public perception of your brand. It's about deploying a combination of communications tactics to continually shape and influence the public.
People get so caught up in the news release when the truth is that most are poorly written, are filled with so much self puffery and very little news, and/or sent to the wrong people who can't do anything with the release in the first place. Small businesses especially fall for the belief that press releases will product magical results. That couldn't be further from the truth. A few tips: 1- Be sure that there is actually something of importance to talk about in the release.
The last few weeks of 2011 saw an astonishing number of public crisis arise at corporate giants, colleges and universities, and even well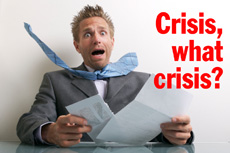 respected brands. When they needed a plan the most, many of these organizations failed and severely bruised their reputation, faced public humiliation, and sometimes even suffered sales. The truth is that is not about whether or not a crisis will arise, but when one does the plan of action that should follow to appropriately and strategically handle the crisis so that it does as little damage as possible to the organization. As simple as it may seem, organizations fail during a time of crisis because they lack a pre-established crisis communications plan that they can rely on. During a crisis is never the time to figure out what to do; it's too late and you're in repair and recover mode by now. While an organization can never be fully prepared for the oncoming damage, there are a few tactics to put in place before disaster strikes. 20 Point Crisis Communications Checklist
The last thing a reporter/journalist needs is another press release and a poorly written one at that. From my guess and judging by the number of press releases I see published across news wires on a daily basis, my guestimate is that a journalist receives anywhere from 50-200 press releases in their inbox on any given day. Considering the limited media space available for new stories every day, I'm also guessing that at least 80-90% of those press releases never make it to the news, yet they keep coming. The worst part of it all is that half of those press releases are written by so called PR people and the other half are written internally by some staff person at the company that has the tough job of convincing the media that what they have to share is even news worthy.
Last week's hacking of the Sony PlayStation online network and Sony's subsequent reactions (or non-reaction) is a complete failure in Crisis PR Management 101. A few things Sony got absolutely wrong that makes me wonder who's managing their Crisis PR department:
Sony waited a week before releasing a public statement regarding the hacker attack. With a powerful network of 77 million gamers Sony can't afford to remain silent because Microsoft and Nintendo would be more than happy to take a chunk of that 77 million. Lesson for Sony: response time is everything to your brand and reputation. When crisis arises, being proactive and sensitive to the situation and the impact it has on customers potentially helps to mitigate the crisis.
It was inevitable, and we knew it was coming. Citizen journalism, downsizing, social media takeover, Kindle, less print more digital...it was the sign of the times. A sign that print media was changing and changing fast. With less eyes on print and more online, newspapers and magazines alike had to think fast. How do we continue being the timely source of news and information while competing with online news and citizen generated news all while remaining profitable? After all, with news paper subscriptions shrinking and advertising dollars diminishing, newspaper executives knew that they had to tap into a new source of revenue generation.