What do you get when a multi-award winning 25-year old rapper and an 84 year-old billionaire energy tycoon has a Twitter exchange? You get more than 24,000 retweets. That's what happened when Drake's Tweet to his 7.4 million followers got upstaged by billionaire T. Boone Pickens of BP Capital who's ranked as the 330th richest man in the world by Forbes. What follows is a hail storm of retweets that lit up Twitter. Drake Tweeted "The first million is the hardest." Hours later Pickens retweeted Drake adding, "The first billion is a helluva lot harder." Drake follows back saying Pickens "just stunted on me heavy." In other words, Drake said the Pickens did a classic show up and show out move.
When you think of Daytona Beach, FL, what's the first thought that comes to mind? Daytona 500. Bike Week. Spring Break. While those are major associations for the area, I doubt it's enough to drive year-round visits. So the City has decided to focus more on marketing and increasing it's leisure and convention travel. That's a great start considering the fact that Daytona isn't known as a

destination brand like its neighbor Orlando. However, Daytona is known for its beaches, but Miami is close enough to crush the competition. So I guess that's why the Volusia County Council signed off on an $89,000 tourism study late last year to understand how the area is being marketed. I thought it was clear enough what the current positioning was based on what the biggest drivers seem to be for the area's tourism industry. Perhaps, instead of a study, the focus should be on defining where Daytona could be most competitive and carving out a unique identity as a destination to drive top of mind awareness and attract travelers year round.
For just a minute, let's set aside our own personal views about the gay marriage debate and examine it from a messaging standpoint
and how the same can be effective for how your non-profit mobilizes supporters towards a specific call to action. Timing...it's all about timing. To the right people, with the right message, at the right time. That's the whole premise of effective marketing. In President Obama's case, publicly supporting gay marriage came at the right time. Here's a simple timeline of how his public support was rolled out (some argue that it was very strategic):
We love infographics, and this one makes a very compelling case for why tourism brands need to do more than just focus on Facebook. Twitter does a spectacular job of driving two-way engagement with prospective visitors and can be a great tool for creating engaging conversations around the experiences of the destination. If there's one thing that today's consumers demand from brands is that they want less selling and promoting and lots more engagement, and that includes tourism and destination brands. Marketing has become more consumer driven making brand-inspired consumer interactions even more critical to how destinations develop high impact visibility programs.
I recently had a conversation with a frustrated non-profit founder...the kind of frustration where you're stuck and don't know what to do next and what went wrong. This non-profit was frustrated because their big, great idea for a cause campaign was failing big time -- failing to pick up traction and buy-in from the media, donors, partners, and community at large. At the same time, I picked up a cute little book (that at first glance appears to be just that but is potent for your good) written by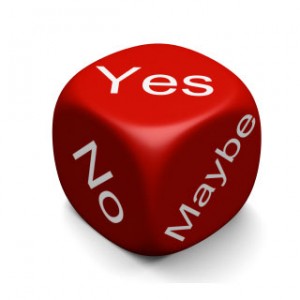 marketing genius, Seth Godin. Like the all time favorite children's book "The Little Engine That Could,' this book, "The Dip: A Little Book That Teaches Us When to Quit and When to Stick," was a little book on quitting...quitting the right thing at the right time. Going back to the frustrated non-profit, there's a profound statement in the book that says, "If you pick the right thing and do it all the way, that's the easiest way to be the best in the world." This statement is in reference to how the #1 top spot gets ten times the benefit of the #10 and 100 times the benefit of #100. The same applies for non-profits who are at a crossroads whether it's with their current organizational structure, a cause campaign, donor engagement, brand awareness, etc. My advice to the frustrated non-profit was that sometimes you have to know when to quit and move on.
You've written what you believe to be the perfect appeal letter or email targeted to your donors. You're sure that this time around your call to action will drive an influx of new donations and inspire passive donors to contribute to a specific giving campaign. So the letter is good to go and ready to be sent. You hit send and await the donations to start to pouring in...but nothing happens or at least no significant donations have been made. So what went wrong?
Meanwhile you see other organizations like Tweetsgiving and charity:Water use the power of Twitter to raise $20,000 or more in just a matter of days, but your cause fails to get that type of buzz.
Travel brands will have to rely more on mobile and digital marketing than on traditional marketing programs according to this infographic. Our always connected society means that travelers are relying more on mobile and social networks to make their travel decisions. This means that travel and destination brands not well positioned to take advantage of these trends will suffer in visibility, tourist visitation, and online branding. A previous post shows how socially connected tourism brands are gaining the lion's share of online audiences (Lessons From the Top Tourism Agencies on Twitter). How is your destination brand leveraging mobile and social media to increase tourist attraction?
I recently received an RFP for a Caribbean tourist board seeking an agency to design and manage high visibility tourism programs. Obviously the objective is to competitively position their destination against competitors so that it's top of mind to travelers. After reviewing the scope of work, it led me to think about how travelers choose one destination over another and how well (or not) tourist
boards are doing to position their destinations to align with traveler's motivating factors. Of course, the destination's appeal, features, and attractions are big deciding factors for travelers, but how does that really come into play for regional destinations? Within the Caribbean itself, for example, what would make a traveler decide to leisurely travel to Antigua vs Bermuda, Barbados, Anguilla, or any of the Caribbean destinations?