Tag me. Like it. Share it. Comment. Retweet. I admit. Social media can get quite cumbersome and overwhelming at the same time, especially for a non-profit who is already severely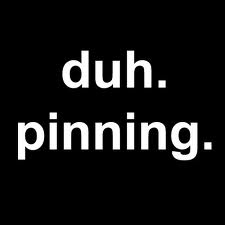 understaffed, overworked, and probably overlooked. And now you can add Pin It to your to do list. The new kid on the block is Pinterest, which everyone is buzzing about, but not every non-profit has jumped on the bandwagon...but should. With the fastest growing social media community and an audience of 90% women, non-profits should get to pinning, and do so ASAP. Just like with all of the other platforms, Pinterest allows you another opportunity to connect with and engage your audience on their terms.
Tweetsgiving is a social media charity drive that mobilizes the Twitter community to Tweet their gratitude and fundraise for a specific social causes in a 48-hour time period. The following case study highlights a successful social media fundraising strategy that resulted in close to $11,000 raised in 48 hours to build a classroom in Tanzania.