I recently had a conversation with a frustrated non-profit founder…the kind of frustration where you're stuck and don't know what to do next and what went wrong. This non-profit was frustrated because their big, great idea for a cause campaign was failing big time — failing to pick up traction and buy-in from the media, donors, partners, and community at large.
At the same time, I picked up a cute little book (that at first glance appears to be just that but is potent for your good) written by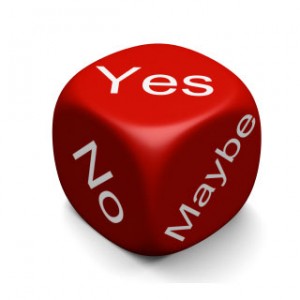 marketing genius, Seth Godin. Like the all time favorite children's book "The Little Engine That Could,' this book, "The Dip: A Little Book That Teaches Us When to Quit and When to Stick," was a little book on quitting…quitting the right thing at the right time.
Going back to the frustrated non-profit, there's a profound statement in the book that says, "If you pick the right thing and do it all the way, that's the easiest way to be the best in the world." This statement is in reference to how the #1 top spot gets ten times the benefit of the #10 and 100 times the benefit of #100.
The same applies for non-profits who are at a crossroads whether it's with their current organizational structure, a cause campaign, donor engagement, brand awareness, etc. My advice to the frustrated non-profit was that sometimes you have to know when to quit and move on.